What is the Munich Bible Study?
The Munich Bible Study is a group of Christians and seekers in the central Munich area who want to know more about the Bible and who Jesus is while discussing, conversing, and sharing life stories together.
Join us from your computer or device, wherever you are in the world—whether you're in Munich, Starnberg, or far beyond! You can also join our Facebook group for updates and news about the Bible study, or to continue conversations on the ideas discussed in the study. Click here to join us on Facebook!
The Munich Bible Study on Zoom will pause until summer travels are over! If you are in Munich, join us for our small group Summer Bible Studies held on Sunday afternoons @ 16:00 hrs at Christuskirche in Gauting.
Beginning in September, we will meet on Wednesday evenings at 19.00 CET on Zoom. Click here for the Zoom link!
The Munich Bible Study meets on Wednesdays at 19:00 hrs (Munich, Germany time!) via Zoom!
Next Study begins in September!
Study Leaders: Pastor John Snyder and Alastair Hayward
Join us from your computer or device, wherever you are in the world—whether you're in Munich, Starnberg, or far beyond! Watch here for updates and news about the Bible study, or to continue the conversation on the ideas discussed in the study.
Munich Bible Study Zoom
Join Zoom Meeting
https://us02web.zoom.us/j/85400265999
Meeting ID: 854 0026 5999
Passcode: 026837
You're also welcome to invite friends, ask questions, and discuss thoughts here in the Facebook group. We're looking forward to it!
Join Us On Zoom!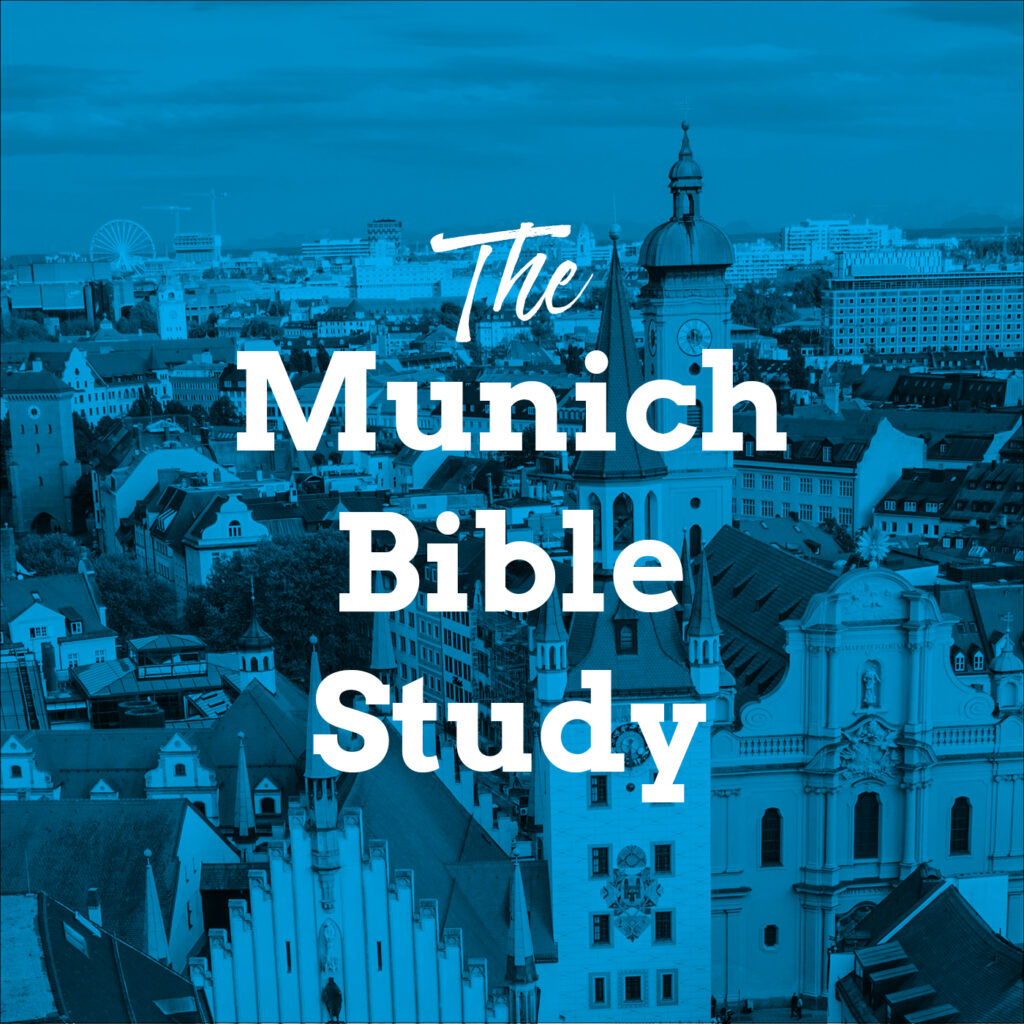 Meet Our Bible Study Leaders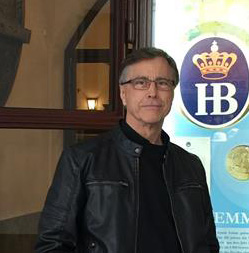 Pastor John I. Snyder: Born and raised in California, John is an international pastor, conference speaker, and bestselling author of Sheltered With God: Finding God's Peace in a World of Fear, Resenting God: Escape the Downward Spiral of Blame from Abingdon Press and Your 100 Day Prayer: The Transforming Power of Actively Waiting on God from Thomas Nelson Publishers.
John received his Master of Theology and Master of Divinity degrees from Princeton Theological Seminary in Princeton, New Jersey, and he received his Doctor of Theology degree magna cum laude in New Testament Studies from the University of Basel, Switzerland. He has pastored and planted churches in California, New York, New Jersey, Virginia, and Switzerland, training pastors and leaders in evangelism, prayer, outreach, and building healthy churches.
John has been featured on Focus on the Family, Moody Radio, Fox News, Faith Radio Network, Cru, American Family Radio Network, In the Market with Janet Parshall, The Bottom Line with Roger Marsh, Miracle Channel, Bill Martinez Live, and many more.
John is host of the podcast The Walk on Theology Mix. The Walk is about our faith walk, the way we live out our faith in our daily life. It brings together conversations of faith from all aspects with writers, pastors, friends, musicians, entrepreneurs, and others. Inspiring guests include George Barna, Rev. Anthony Thompson, Dr. John Lennox, Rev. Percy McCray, Deb Wolfe, Ty Manns, and many more.
John is also part of the Neutestamentlichen Kolloquium of the Evangelisch-Theologische Fakultät of LMU (Ludwig Maximilians Universität, München).
He is married to his beautiful wife, Shirin, and together they refer to their two children as their "most precious treasures and best gifts from God."
Favorite books of the Bible: Genesis and Acts, records of the fantastic and inspiring faith history. Genesis declares the works of God and Acts records the works of the risen Christ.
A Favorite Bible verse:  Now to him who is able to do far more abundantly than all that we ask or think, according to the power at work within us, to him be glory in the church and in Christ Jesus throughout all generations, forever and ever. Amen. –Ephesians 3:20-21.
Hobbies: John loves to take walks, read, watch old black and white films, and travel!
Favorite vacation spots: Italy and Switzerland.
Alastair Hayward: Warm, outgoing, with an engaging smile for all, Alastair Hayward has been a part of Starnberg Fellowship for several years. He serves on the Church Leadership Team as well as the preaching team.
Originally from the UK, Alastair has lived and worked in Munich since 2016. He is currently employed as a Chartered Accountant with a large, Munich-headquartered insurance company. Alastair has worked with the company for the last 30 years in various roles, previously living in Kenya, London, and Chicago, USA.
Although he grew up in a churchgoing family, Alastair didn't become a Christian until his first year at Bristol University when he gave his life to Jesus in a personal way. He and his lovely wife Susan have three grown-up children.
Ministry beyond the church: Alastair enjoys helping on InterAction bilingual Christian camps for teenagers. He adds, "They are a lot of fun and it is really exciting to see the campers engage with the Bible."
Hobbies: Alastair enjoys running and has completed 4 marathons in the past, but has now dropped down to half-marathons as he says that a full marathon is a very long way! (He also promptly accepts invites for ice cream!)
Favourite Book of the Bible: Ecclesiastes, as it is about the search for meaning in life. His search for an answer to the question, "What is the point of life?" was an important part of his becoming a Christian and his faith certainly brings purpose to his life.
Favourite Vacation Spot: Definitely a safari—a legacy of his time in Kenya. Don't forget to ask him for stories about it!